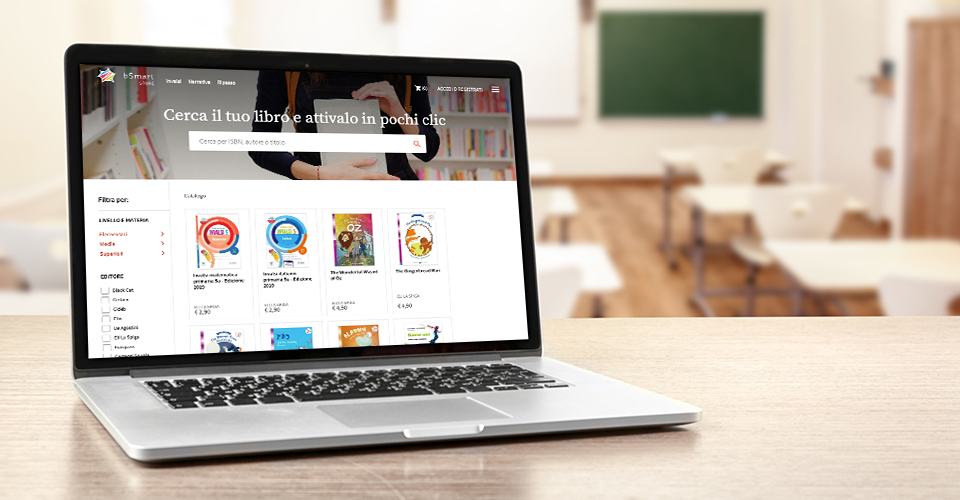 Starting from this school year, bSmart platform will support students and their families also with the purchase of textbooks, thanks to a new dedicated service: bSmart Store.
Online at store.bsmart.it, bSmart Store enables users to buy the digital versions of school books in few clicks, using a reliable and safe service. After the checkout, students or parents will also receive a code to activate the purchased ebooks on bSmart, in order to read them immediately on app.
The catalogue already offers more than 1500 titles of the main Italian school publishers and it includes educational books for autonomous training as well. Among these ones, there are texts to train for the Italian INVALSI tests and fictions books for foreign language learners.
Furthermore, bSmart Store's catalogue will see an increase in the variety of the available products in the next months, with a wide range of materials for the professional training of teachers.